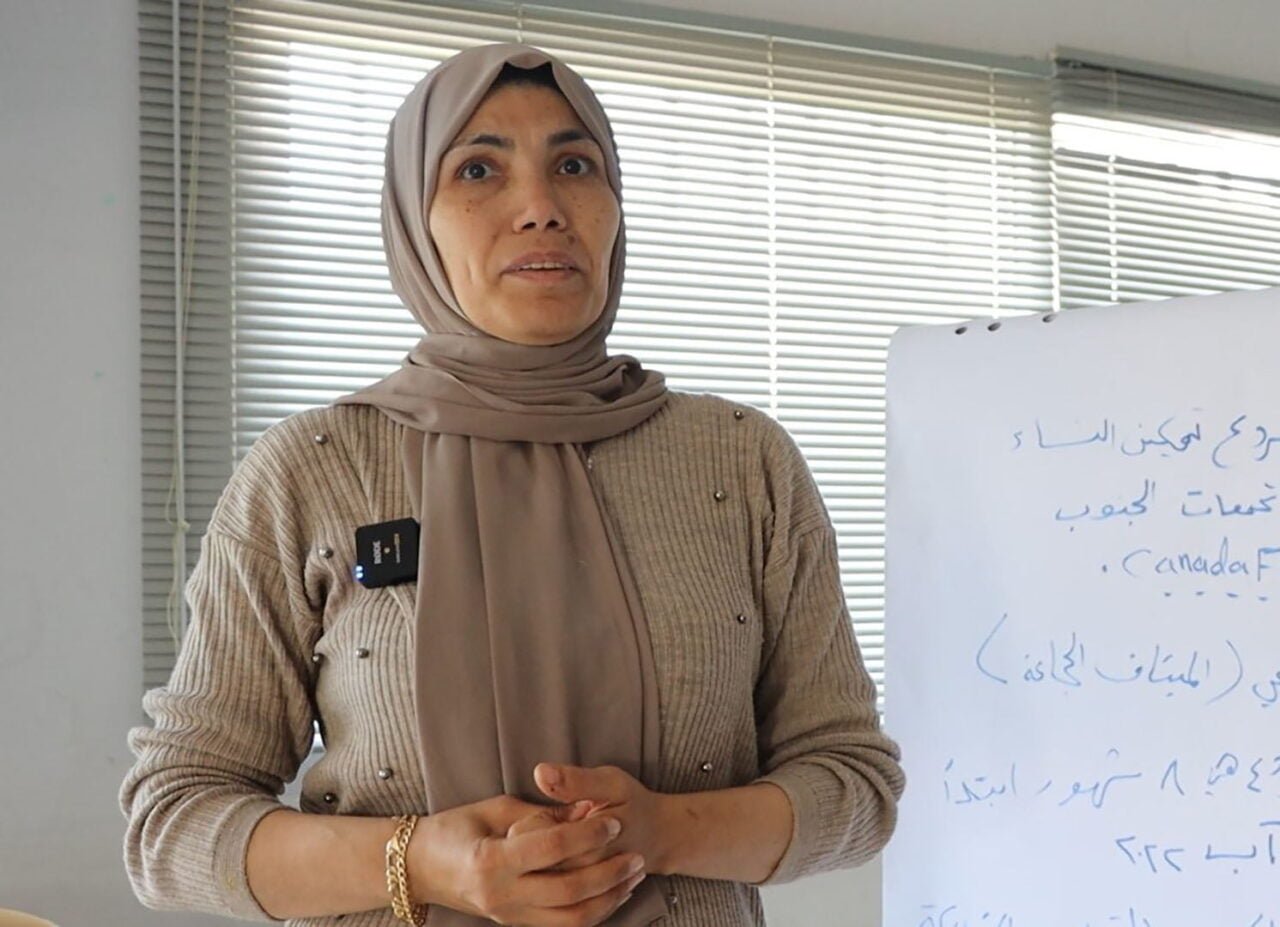 Mentoring Women Refugees Towards Empowerment and Leadership
Imagine a world where all women are supported and empowered to tell their stories and fulfil their potentials!
Empowering women is one of the most effective ways to help women express themselves and be active in their own stories. This will be achieved by leading them to form women committees and empower them to raise up their voices.
PARD developed a comprehensive training program supported by Canada fund for local initiatives (CFLI), which aims to strengthen the women committees, from the 5 gatherings (Al Mashouk, Shabriha, Jal Al Baher, Wasta, and Qasmiyeh).
Initial meeting was moderated by PARD's community health worker, to introduce the participant women to the project trainer and coordinator.
An orientation session was given by the project trainer to the participating women, who are local community members. The project was properly introduced and explained to cover a summary of project activities, objectives, and nature of the training topics.
Rawya Al Qassim, participant from Jal al Baher:
"We were introduced to the project trainer Ghada Qassim and the coordinator Riham Hajjaj through PARD's health social worker. The first session was an orientation session in order to familiarize us with the project topics such as domestic violence and early marriage. We liked the project idea of empowering us as women and train us to be more confident and have an effective role in our local community, and we hope such projects continues in the future."
Reem Hamze, participant from Al Mashouk:
"The first session was about the community charter , and the entire project was held through 8 months. The thing I liked most was merging us with Jal al Baher group, where we had more interaction and acquaintance. We went out of this session with a strong networking and interaction between the two groups allowing us to share more information between us. It was a great session."
The next phase of the project will be the empowerment sessions; covering about 12 topics and held twice a month for each group with a duration of approximately one and half hour for each session. To ensure proper communication with the participating groups, WhatsApp groups were created to constantly remind them of the training dates and to receive any possible inquiry they might have. The locations, timings and merging were decided upon the convenience of the women participating in the project.